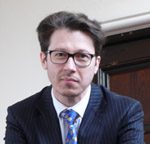 M. David Keilflug
President/CEO and Co-Founder
M. David Keilflug is a business professional with 20 years of experience in strategic planning, launching of new companies and reorganizing later stage businesses. He had worked in an international trading business and founded an own wholesale company for promotional goods that he sold after 5 years. He has worked as instructor and branch manager in education. He works as a consultant for most of his professional life. His clients had been in the aviation and automotive industry. His customers in trade had been Daimler, Esso, Blohm & Voss, Beiersdorf, Philips Medical Systems, MTU, and IVECO, to name but a few. As a consultant, he had worked with Interturbine Logistics and AkzoNobel, besides ECOMOTIVE™. He studied German tax law and qualified in IFRS and ISO9001 quality management.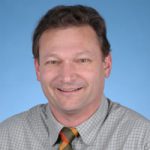 Michael Reimann
Vice President/CTO and Founder
Michael Reimann has 30 years of expertise and excellence in ignition technology. He has pioneered a new technology that moved away from common ignition technologies like magneto and plasma. His work is dedicated to the reduction of exhaust emission and fuel economy. Mr Reimann is the sole inventor of Blue Ignition™ and all his previous technologies. Michael has worked with AEG of Germany as a system engineer for military and civil radio technologies. As an engineer for the company, he had been in charge for EMC (electromagnetic compliance) testing of AEG's products. Michael studied engineering at the technical school FH Deutsche Bundespost in Berlin. He gained further qualifications in low voltage directives and electromagnetic compliance.